Bears Matter Month
February 14th – March 15th 2015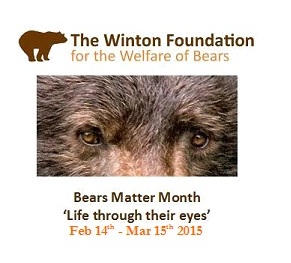 We are delighted to announce the launch of our third Bears Matter Month on February 14th 2015. This will be a month of awareness and fundraising which will run from Valentine's Day to Mother's Day (UK) each year and which will incorporate International Save Bears Day on February 21st.
During this month each year, the Winton Bear Foundation will be holding a number of awareness and fundraising events to help highlight the plight of all eight species of bear around the world, and our work, along with others, to help end their exploitation for profit and entertainment.
We are asking supporters and bear lovers around the world to organise their own fundraising events during this month in order to help raise funds for WBF to enable us to continue our vital work. If you'd like to plan your own event for this month, please let us know and we'll give you as much support as possible.
Note: Due to the fact that the date of Mother's Day in the UK changes each year, for some years Bears Matter Month will last for longer than a month.
---
Things you can do during and in the run up to
Bears Matter Month 2015
(Feb 14th – Mar 15th)
Fundraising, Awareness and Other ways to help
Keep an eye on our Facebook page (here) for regular updates throughout Bears Matter Month. Please join and share our page if you haven't already done so. Throughout Bears Matter Month we will be telling people all about bears and how they can help them. We will be showcasing the organisations and projects we support, and we will be holding online fundraising events too.
Make a donation or set up a Direct Debit – please see our How you can help page.
Valentine's and Mother's Day Gift Certificates are available before and during Bears Matter Month – please see our Gift Certificates page.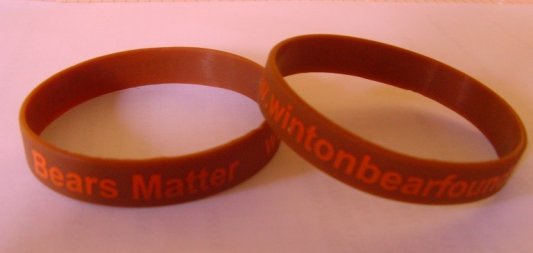 Bears Matter wristbands – available now, £1 each.  To order, contact info@wintonbearfoundation.org.
Charity Flowers – if you order your Valentine's/Mother's Day flowers through www.charityflowers.co.uk, they will donate 15% of the sales to us.  Please remember to quote WFWB any time you order so that they know you are a WBF supporter.